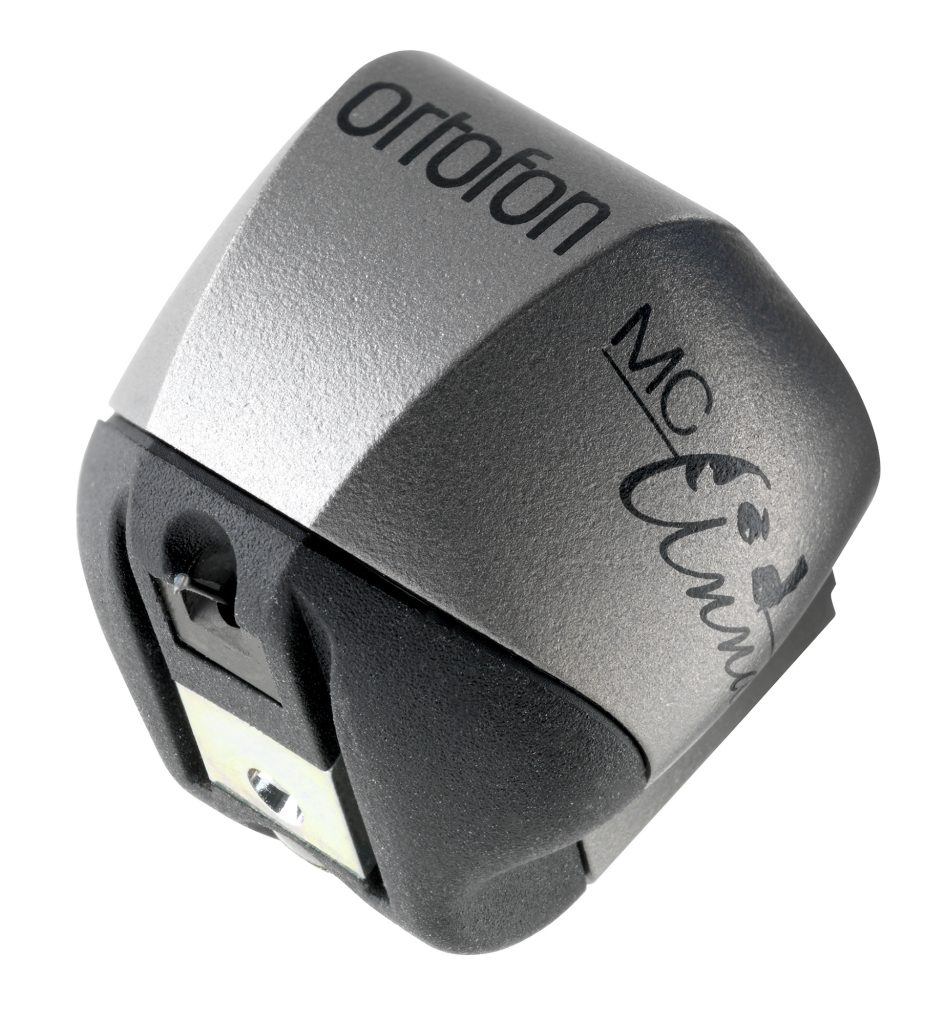 SERIES: MC Anna
TYPE:
Cartridge
The housing of the cartridge is made of Titanium, using our famed SLM manufacturing technique which was pioneered by Ortofon during the manufacturing of the MC A90, SPU 90th Anniversary and Xpression cartridges. Considered an engineering breakthrough, the Selective Laser Melting process welds fine particles of Titanium together, layer-by-layer, to construct a single piece body devoid of extraneous material. This technique allows for precise control of the density of the body material, allowing for extremely high internal damping. The final result provides freedom over vibrations within the cartridge body material. The use of Titanium has provided a further improvement to the internal damping capabilities as well as to the overall rigidity of the structure.
Arguably one of the most significant advancements in the MC Anna is our dramatically higher efficiency magnet system, for which Ortofon has a patent pending. This greatly optimized geometry combined with choice materials like neodymium and iron-cobalt
Offers an unprecedented consistency of the flux density within the system's air gap. Due to an increase of active material inside of the magnet system, the magnetic field strength is delivered more uniformly, allowing each coil to sense identical flux density regardless of its position. Because of this, dynamics and impulse linearity are preserved to an overwhelming extent. The use of this new optimized magnet system allows for the use of a lightweight, non-magnetic armature, which also provides noteworthy benefit to the dynamic capability of the MC Anna.
The reason for this is that our high tech polymer-based armature does not alter the magnetic field during movement. Hence when combined with ultrapure oxygen-free copper coil wire, it delivers perfect reproduction of the cantilever movements without compromise. Because the new magnet system delivers a tremendous magnetic flux density, the need for design compromises is effectively eliminated. It is due to this aspect that the amount of coil windings required to achieve significant output voltages is reduced to a minimum, resulting in a further reduction in moving mass.
Output voltage at 1 kHz, 5cm/sec.
0.2 mV
Channel balance at 1 kHz
0.5 dB
Channel separation at 1 kHz
25 dB
Channel separation at 15 kHz
22 dB
Frequency response
20 Hz – 20 kHz + / – 1.5 dB
Tracking ability at 315 Hz at recommended tracking force
80 µm
Compliance, dynamic, lateral
9 µm/mN
Stylus type
Special polished Nude Ortofon Replicant 100 on Boron Cantilever
Stylus tip radius
r/R 5/100 µm
Tracking force, recommended
2.6 g (26 mN)
Tracking angle
23°
Internal impedance, DC resistance
6 Ohm
Recommended load impedance
10 Ohm
Cartridge body material
SLM Titanium
Cartridge colour
Silver/Black
Cartidge weight
16 g
OTHER PRODUCTS: ACCESSORIES / CARTRIDGE