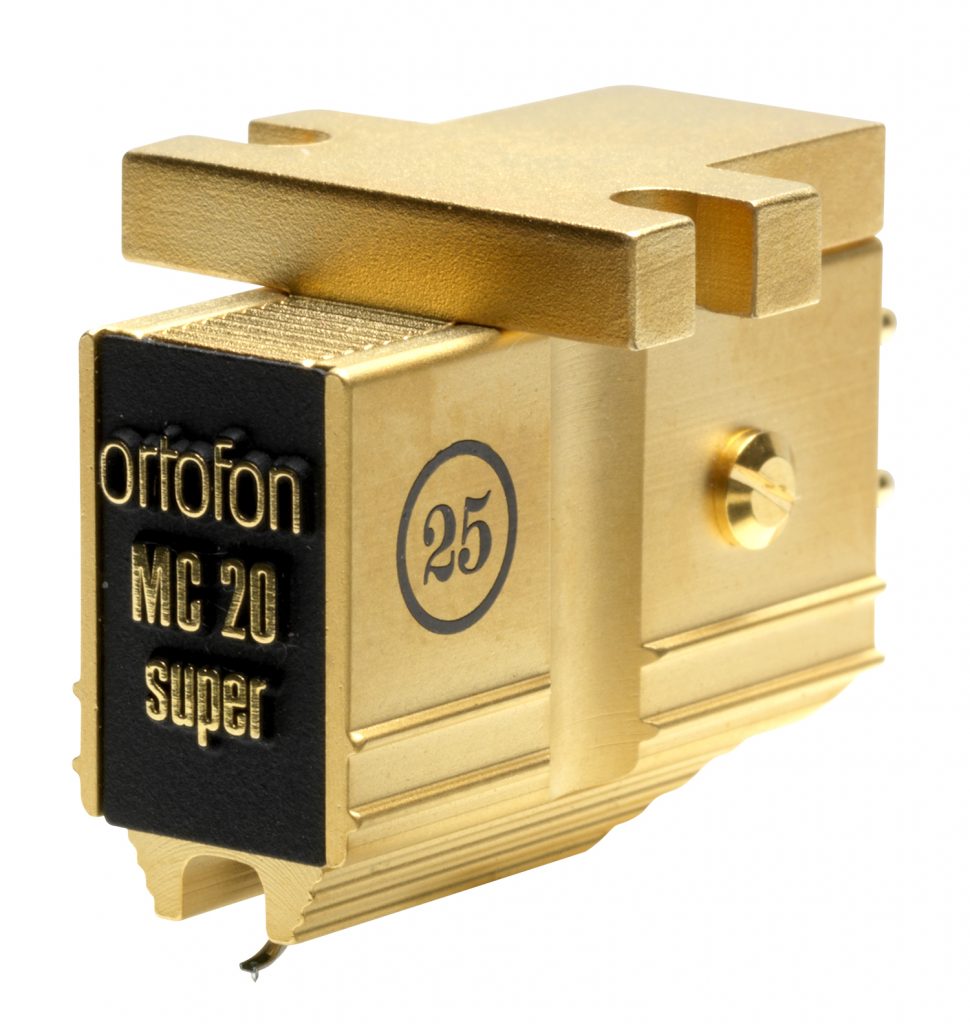 SERIES: MC20 Super
TYPE:
Cartridge
The classic cartridge, which was first introduced in the 1980s, has been recognized as one of the first. MC-cartridges that combined a relatively high compliance with a smooth, and yet extended
Frequency response. The 2017 Version is a limited
Edition Series for 200 units only. Please note, that this cartridge is not old stock – it is produced 2017 – so it is brand new!
Features

Acclaimed Nude FG-70 stylus on aluminium cantilever

Wide Range Damping (WRD)
High rigidity extruded aluminium construction plus aluminium cover/housing
Output voltage at 1000 Hz, 5cm/sec.
0,25 mV
Channel balance at 1 kHz 
1,0 dB
Channel separation at 1 kHz 
25 dB
Channel separation at 15 kHz
15 dB
Frequency range at 
3dB – 20-25.000 Hz
Frequency response
20-20.000 Hz ± 2 dB
Tracking ability at 315Hz at recommended tracking force 
80 um
Compliance, dynamic, lateral 
15 µm/mN
Stylus type
Nude FG-70
Stylus tip radius 
r/R 6/70 µm
Tracking force range 
1,6-2,0 g (16-20 mN)
Tracking force, recommended 
1,8 g (18 mN)
Tracking angle
20°
Internal impedance, DC resistance 
5 Ohm
Recommended load impedance 
10 Ohm
Cartridge body material 
Aluminium
Cartridge colour 
Gold
Cartridge weight 
9 g
OTHER PRODUCTS: ACCESSORIES / CARTRIDGE