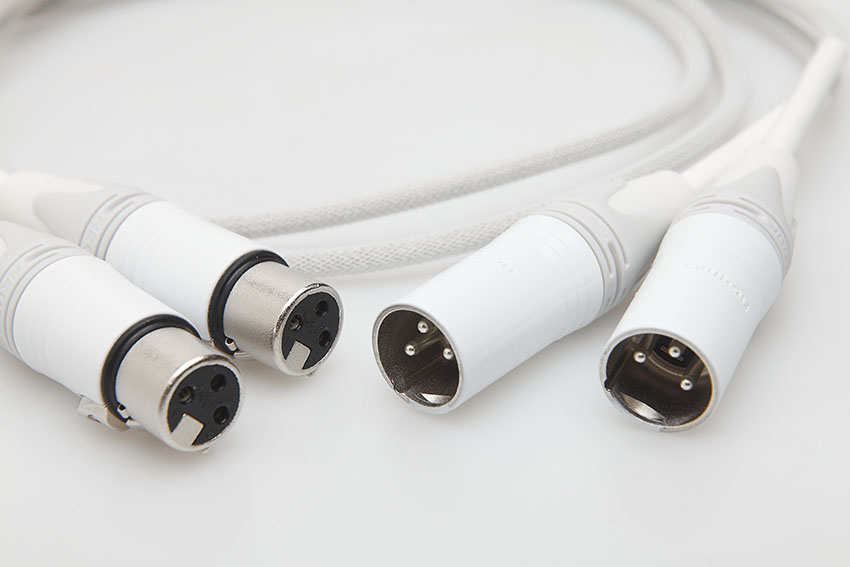 SERIES: PREMIUM
XLR Interlink

TYPE:
Cable
With the Premium series Live Cable proves the opposite. Excellent quality, both technically and in finishing, which characterizes itself by its openness and true-to-nature and fully handmade. The philosophy of Live Cable is to develop a product without making concessions to the materials that are used. The Premium-series, like all Live Cable series, is built upon this philosophy.
The XLR Interlink from the Premium-series is built from two strands, each consisting of 19 silvered OFC wires for the plus signal (hot) and the minus, which are mutually twisted. The ground is a 0,5mm strand. The double screening consists of a silvered OFC casing and a tinted casing. These casings prevent interference and offer screening. The XLR connectors that are used are Neutrik and guarantee a reliable and solid connection. Naturally, the Premium series is finished by Live Cable's high standards. "The Live Cable Premium series sets the new standard in entry level cabling!"
(This product is also available in white edition.)
Hand made in Holland.
OTHER PRODUCTS: ACCESSORIES / CABLE