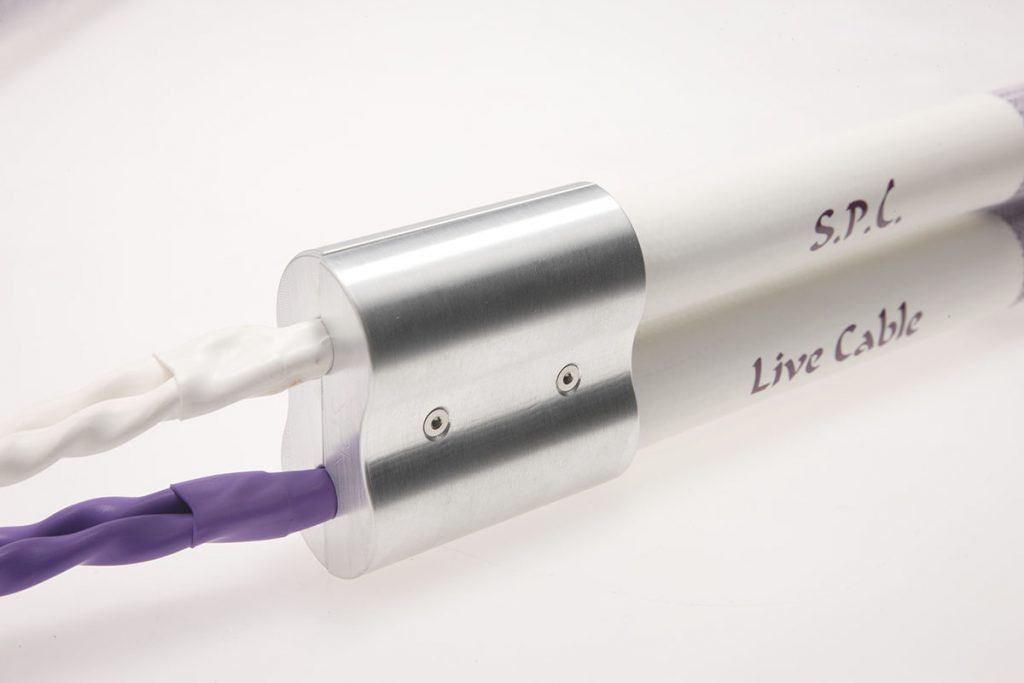 SERIES: S.P.C.
LS Cable

TYPE:
Cable
During the development of the S.P.C. series, Live Cable sought to improve the characteristics that distinguish the Live Cable product from other products but keeping in touch with the philosophy. Live Cable achieved this goal by using silvered OFC in a broader diameter and extending the already existing screening. Add to this dedication of our philosophy we witness the birth of a series with more detail on a higher level.
To best match the mutual connection between the amplifier and the speakers was one of the greatest challenges Live Cable had to face. However, Live Cable succeeded in developing a connection that is still fully in line with the characteristics of the used system. The cable is built from silvered OFC to ensure that the signal does not receive interference and reaches your speakers clean and pure. The result is a broader sound image with more detail. To achieve this, the cable is built from a fully separated plus and minus signal, each with 3 AWG (6mm) thickness. Multiple layers of screening prevent interference. The core of the braided strands are of vibration dampening material. The beads and rings (for keeping distance), each made from a solid piece of aluminum, are finished by polishing. A choice can be made from different forms of connection material: spades or bananas, straight or 45-degrees, all rhodium plated.
(This product is also available in black edition.)
Hand made in Holland.
OTHER PRODUCTS: ACCESSORIES / CABLE