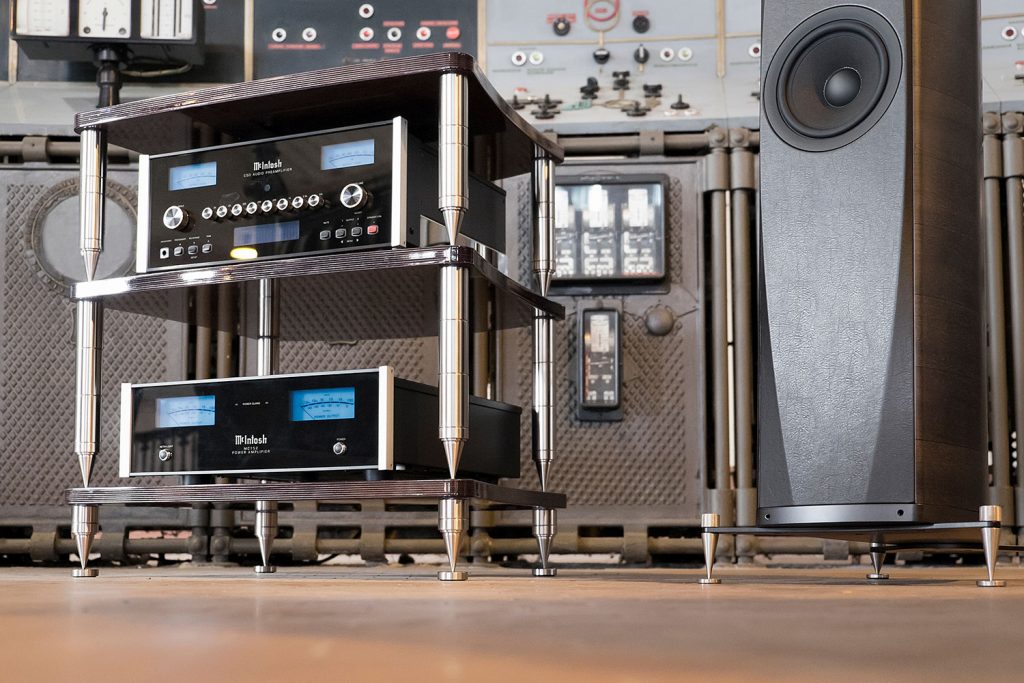 SERIES: Reference Line
| ACCORDEON XL4 2.0
TYPE:
Rack
THIS IS THE BASSOCONTINUO LINE RICH IN QUALITY AND EMOTION. BUILT FROM REFINED AND CAREFULLY SELECTED MATERIALS, THIS IS THE STANDARD IN WHICH ALL OTHERS ARE JUDGED.
STRUCTURE
Modular solid stainless steel; independent shelf and adjustable spikes.
DESIGN
Over 1500 arrangements available.
THICKNESS OF THE SHELVES
25 mm. / 1"
HEIGHT BETWEEN SHELVES
From 95 to 350 mm
OVERALL DIMENSION
600 x 550 mm (W x D)
USEFUL SIZE
500 x 500 mm (W x D) each shelf
TOP SHELF USEFUL SIZE
600 x 550 mm (W x D)
LOAD CAPACITY
80 kg each shelf
DECOUPLING
Elastomer washers under each shelf and DSD under the rack.
Note
Easy to install. Always expandable and upgradeable, an efficient object with a unique design.
OTHER PRODUCTS: ACCESSORIES / RACK