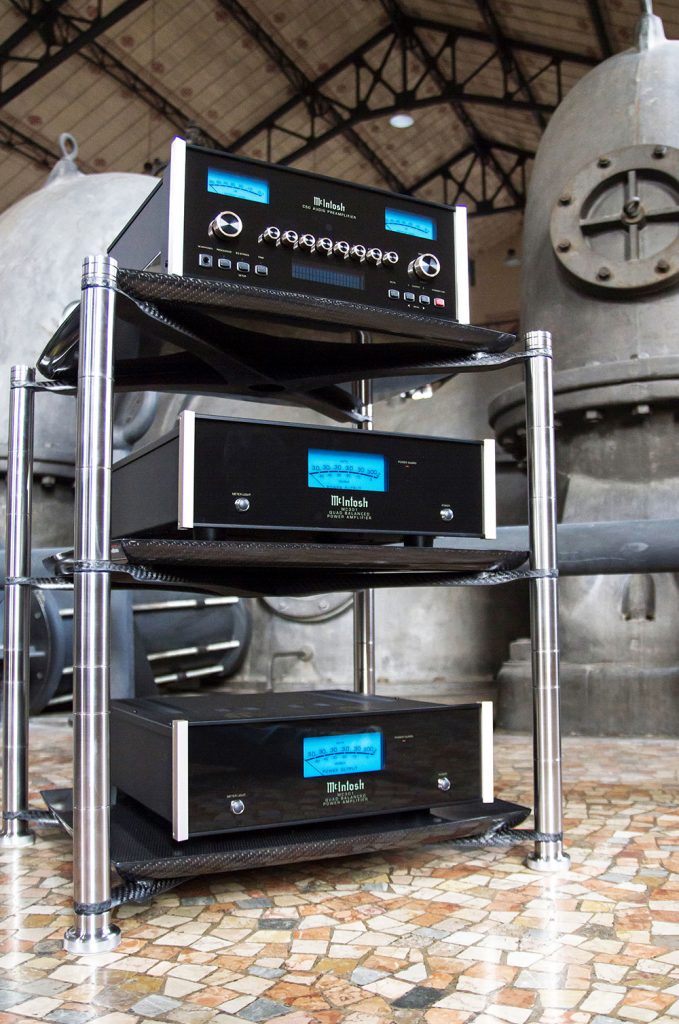 SERIES: Revolution Line
|
AEON 2.0
TYPE:
Rack
FLAGSHIP CARBON FIBER AUDIO RACK.
STRUCTURE
Modular solid stainless steel; floating shelves on CFRP endoskeleton. Carbon fiber shield with PU absorbition sandwich.
THICKNESS OF THE SHELVES
25 mm / 1"
HEIGHT BETWEEN SHELVES
From 95 to 345 mm
OVERALL DIMENSION
660 x 560 mm (W x D)
USEFUL SIZE
600 x 515 mm (W x D) each shelf
TOP SHELF USEFUL SIZE
660 x 560 mm (W x D)

LOAD CAPACITY
80 kg bottom shelf / 60 kg top shelves
DECOUPLING
TSA (Technogel Shock Absorber) and EDT
(Encapsulated Damper Technology).
NOTE
Update and change heights between shelves just adding stainless steel cyliders.
OTHER PRODUCTS: ACCESSORIES / RACK